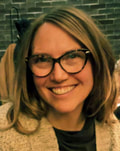 My name is Rebekka Wallace Roy and I'm a Psychotherapist and Registered Social Worker (MSW & RSW). I also happen to be a mom and very active community member in Old Ottawa South! Over the past three years, I've become passionate about mindfulness and mindful parenting, and now I provide a creative,
mindful counselling practice
​for children, families and individuals in Ottawa, as well as offer
Mindfulness
,
Stress Reduction
and
Mindful Parenting workshops
to corporate, neighbourhood and educational communities.
If you'd like to learn more about me, and what it is to
be brave * be kind * be present
, take a moment to look at the different pages on my site or visit my very active facebook page: @bebravebekind! Alternatively, visit my clinic website at
Somerset Health and Wellness Centre
or email me at
info@bebravebekind.ca! I'd love to hear from you.
---
Current events for Winter & Spring 2019
Mindfulness for Stressed out Folks: MBSR (Mindfulness Based Stress Reduction)
​8 week Program:
If you're feeling stressed, anxious, have chronic pain or just want to learn more about your triggers and strategies to find peace and stillness in your life, this is the course for you.
The MBSR program is
evidenced based
, intensive and, over an 8 week period, offers participants the opportunity to really change their relationship to stress and suffering.
Please
note,
this MBSR course will be for all communities
(and not just parents!). If you'd like to take my MBSR for parents, please let me know. I'll put you on the waitlist!
Course begins in March 26, 2019 (NEW DATE) and registration is on now! For more information, please visit
Mindfulness for Stressed Out Folks: 8 week MBSR course
!
​
Individual & Family Counselling:
I am now taking clients in my Old Ottawa South office. If you or your child is struggling with BIG emotions, feelings of imbalance or reactivity, experiences of anxiety, depression, ADHD or other exceptionalities, or you simply want to create a more mindful and meaningful relationship with your child, please contact me. I work with parents and children, as well as individuals looking to bring mindfulness, emotional regulation, stress reduction and many practical tools for wellness into their world. I am trained in Collaborative Proactive Solutions (CPS), CBT, Narrative Therapy, EMDR, Sex Therapy and Mindfulness Based Interventions.
​
My initial consultation is $90, after which I charge $130/hour. Generally, our Mindful Parenting or mindfulness sessions last between 2-6 sessions. More sessions may be necessary to address more complex mental health concerns; however, we will lay out your treatment plan after the intake interview.
​

Contact me to day for a FREE phone session to see if we're a good match.
What is it to be brave, kind & present?

To be brave

is to develop boundaries for our selves. To stand up and articulate how we feel, what we need and what we are experiencing can be scary. However, the act of being brave helps us to stand up for ourselves and others, thereby creating a more compassionate, kinder and loving self and community.

To be kind

​

is to develop non-judgemental, inclusive and loving spaces in our homes, our work spaces and in our hearts. Being kind to others and most importantly, to ourselves ultimately helps us all.

To be present

​

is to turn off the distractions that keep us from having meaningful, authentic interactions with others. To experience the world around us, in that exact moment, without judgement of what is good or bad, helps us to notice the feelings that arise and lets them peacefully move through our mind.
What other services do I offer?
Mindfulness @ Work Workshops:
I am able to offer a 1, 2 or 3 hour
mindfulness@work
workshop for your staff and team. Contact me for details!
Mindful Parenting & Mindful Merriment Workshops:
I am providing workshops on Mindful Parenting and Mindful self care! Please visit my
blog post
and
product
page for more information regarding this service.
Virtual Meditation:
Most mornings, between 6-7am, I can be found using insight timer to meditate. I'd love for you to join me. Please visit my
meditation page
for details!​
Mindfulness in School:
I have a 5 part curriculum that has proven to be very successful in the classroom. If you would like me to come to your school, therapeutic space or to your classroom, please contact me. I'd love to chat and brainstorm strategies to make your classroom more mindful!
Resources for Parents and Kids: